Drill Charger for HITACHI 7.2V-18V Ni-Cd, Ni-MH battery
Charging time:
| | | | | | | |
| --- | --- | --- | --- | --- | --- | --- |
| Capacity | 1.3Ah | 1.5Ah | 1.7Ah | 2Ah | 2.5Ah | 3.0Ah |
| Charging time (min) | 45 | 50 | 60 | 75 | 90 | 115 |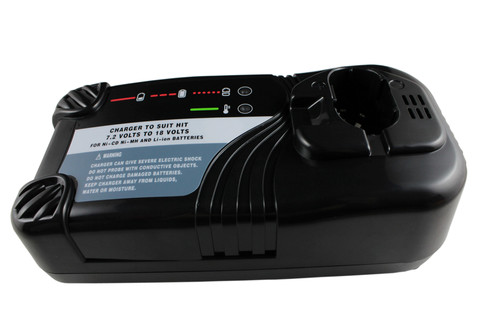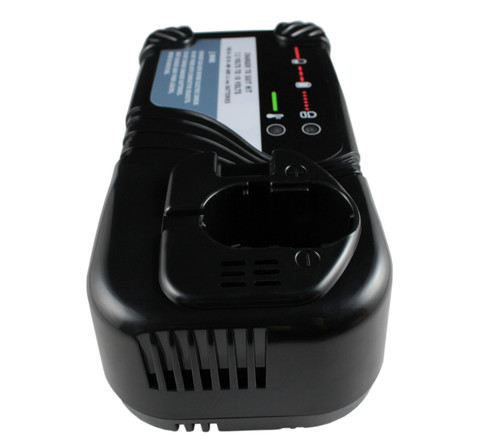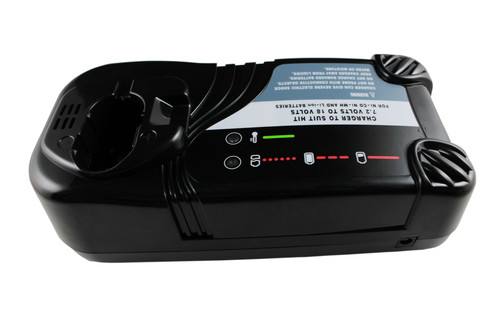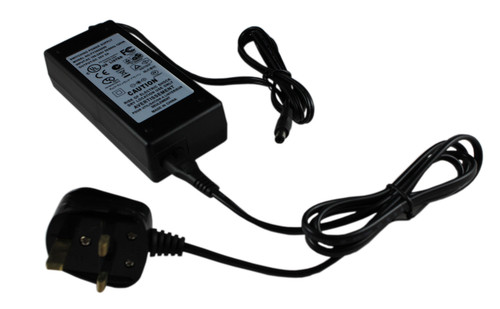 How is my total delivery time determined?
The total delivery time for your order is calculated from the time your order is placed until the time you receive it. The diagram below shows how the Total Delivery Time is broken down into pre-ship processing time and shipping time.

Pre-Ship Processing Time is the time it takes from when you submit your order to when the product leaves the warehouse. This time is needed for products that are shipped to you directly from our manufacturers. The manufacturers need this time to fulfill your order and in some cases, custom build the product.
Shipping time is measured from when your order leaves the warehouse to when it arrives at your home or office.
How to Troubleshoot a HITACHI Battery Charger
HITACHI power tools are powered by rechargeable battery packs. When the pack runs out of power, it should be removed from the tool and placed into a HITACHI battery charger. If the charger is not working correctly or not properly charging the battery, troubleshooting can help you determine whether the battery or battery charger should be replaced.
Inspect the battery charger. If it is cracked or damaged, replace it immediately. Inspect the power cord on the battery charger. If it is damaged, torn or shredded, the battery charger should be replaced.
Dip a cotton swab in isopropyl or rubbing alcohol. Rub into the charging terminals and the battery terminals to remove dirt and dust. Dirt and dust buildups can interfere with the charging process.
Plug the battery charger into a working electrical outlet. The battery charging lights will flash green, indicating the unit is receiving power. If the lights are not flashing, plug the unit into a different electrical outlet. If the unit still does not receive power, it is likely defective and should be replaced.
Slide a compatible HITACHI battery pack into the battery charger. The charging light will change from green to red, indicating the battery is charging. If the battery indicator light does not change, the battery is either fully charged or incompatible with the charger. If the battery lights begin to flash red, the battery is too hot to charge. The unit will turn on cooling fans and the battery will begin charging once it gets to approximately 70 degress Farenheit. If the charging lights blink red then green, the battery cartridge can not be charged. This means the battery is likely damaged or worn out.
Remove the battery from the charger when the charging lights turn from red to green, indicating the battery is charged. Unplug the charging unit from the electrical outlet. Store the charger in a dry, temperature-controlled environment.